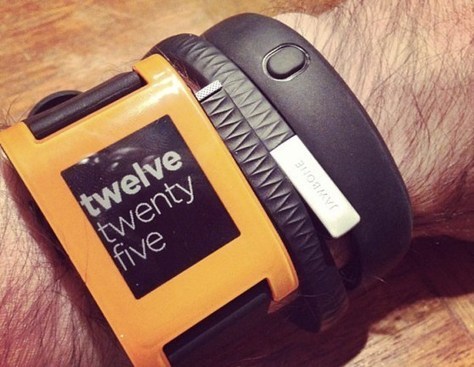 Sales of wearable technology jumped almost 300 percent in 2012 as we bought 8.3 million fitness trackers, smart watches, and smart glasses. But we're still at the very, very early stages of the industry, according to a new report that says that sales will balloon to 64 million devices within four years.
That's better than 50 percent growth, every single year.
Today, the market is mostly fitness bands and trackers, like FitBit, Fuelband, and Jawbone Up. But within five years, it will shift to largely smart watches, according to Berg Insight. And, perhaps, smart glasses like Google Glass.
An iWatch prototype
"A perfect storm of innovation within low power wireless connectivity, sensor technology, big data, cloud services, voice user interfaces and mobile computing power is coming together and paves the way for connected wearable technology," Johan Svanberg, a Berg senior analyst, said in a statement. "However, today's devices need to evolve into something more than single purpose fitness trackers or external smartphone notification centers in order to be truly successful."
See on venturebeat.com