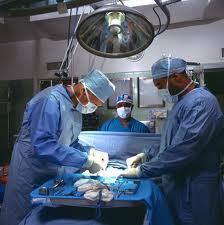 PARIS (Reuters) – France's Carmat, developer of an artificial heart implanted into its first patient last week, may seek an injection of funds from fresh investors to help tap a potential multi-billion-euro global market, a senior executive said.
"We could, at some point, call on new investors," Carmat co-founder Philippe Pouletty was quoted saying by Le Monde newspaper on Saturday. "Our aim, if possible, is to remain independent."
The company said after Friday's stock market close it had carried out its first implant of an artificial heart that can beat for up to five years, marking a potential breakthrough for patients with heart conditions.
Company officials warned it was too early to draw firm conclusions from the operation carried out in a Paris hospital on Wednesday, but noted the male patient in his 70s was conscious and talking in intensive care.
Pouletty told Le Monde that, once put on sale, the 130,000 euro ($177,700) device had a potential market of 100,000 patients in the United States and Europe.
"The medical need is significant, with a market potential of several billion euros," Pouletty said. "The issue is whether it will be reimbursed by healthcare systems. We are confident about that (as) much less sophisticated artificial hearts of comparable cost are already authorized and reimbursed in a number of countries."
Shares in the company closed at 102.86 euros on Friday, to give it a stock market value of about 436 million euros. The stock was listed on the Paris bourse in 2010 at 18 euros.
Pouletty, director of investment fund Truffle Capital which funded Carmat's launch, said the group had raised 16 million euros with its initial stock market flotation and a further 30 million via a share issue in 2011. It also won 33 million funding from France's Public Investment Bank (BPI).
See on medcitynews.com