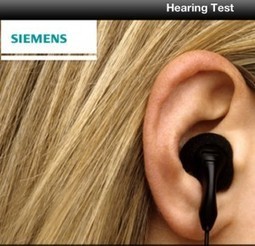 Siemens Hearing Test screens for hearing problems that need formal hearing professional assessment.
The purpose of this review is to assess the clinical applications of the Hearing Test app from Siemens; in particular, determining the appropriate target audience.
Introduction
Hearing problems are common in the general population.
Determining the hearing capabilities of patients is part of the standard neurological exam.
Tools for quick and valid screening of hearing are needed to improve the assessment of overall hearing as well as the consideration of the need for a hearing aid.
User Interface
The Siemens Hearing Test app is designed to help patients–and potentially healthcare professionals–determine the need for a more formal hearing assessment. The app opens in the test hearing window with directions on how to complete the test.
See on www.imedicalapps.com