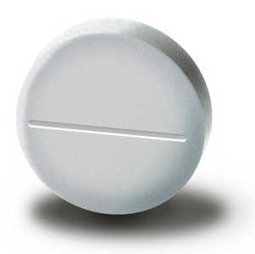 Tecfidera was approved in the U.S. and also recommended for approval in Europe – but its EU launch was delayed.
LONDON (Reuters) – Biogen Idec has won regulatory protection for its top-selling multiple sclerosis drug Tecfidera in Europe, paving the way for its launch in markets that could account for a large proportion of future sales.
The European Medicines Agency said on Friday it had granted the oral medicine a "new active substance" (NAS) designation, securing Biogen 10 years protection through data exclusivity that will stop generic firms from launching copycat versions.
In March, Tecfidera was approved in the United States and also recommended for approval in Europe – but its EU launch has been delayed, pending a resolution of uncertainty over data protection.
Without this protection, Biogen would have to rely on relatively weak patents relating the drug's use, which analysts believe might not prevent generic rivals launching cheaper copies in key markets like Germany.
Tecfidera competes with Novartis' Gilenya and Sanofi's Aubagio, two other oral therapies for multiple sclerosis (MS).
Oral treatments have proved a popular alternative to traditional drug injections for the debilitating neurological disorder and Tecfidera sales have exceeded market expectations, reaching $286 million in the third quarter.
See on medcitynews.com