January 6, 2014
See on Scoop.it – Pharmaceutical Industry digital vision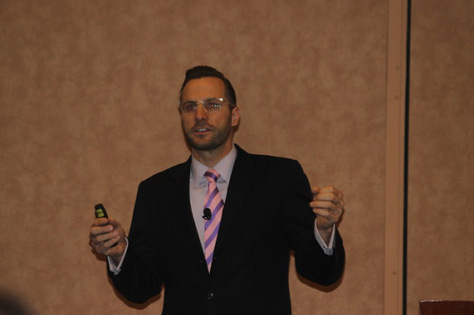 The consumer electronics industry is expanding beyond its traditional borders as consumers start to adopt technologies that make use of ubiquitous computing power, sensors, and wearable product designs.
Shawn Dubravac, chief economist of the Consumer Electronics Association, made this observation of the industry at the first press event at the 2014 International CES, the big tech trade show in Las Vegas this week.
Among the trends he sees taking hold are mass customization, thanks to technologies like 3D printing. The 3D printing companies like Maker Bot have their own space at the show now, 7,000 square feet of exhibits, and it's sold out. He believes about 99,000 3D printers will ship in 2014.
Consumers are also embracing lots of new screens in their lives. As an example, tablets didn't exist as a big market in 2009. But now, in the U.S., Dubravac said that tablet ownership is expected to exceed 50 percent of households once the numbers from the holiday season are tallied up.
He also said that wearables and the spread of mobile devices are making more new technologies possible. And many of these new devices are autonomous, or able to do smart things on their via robotics or artificial intelligence.
Dubravac said that mobile devices are expected to outnumber computing devices sold to date sometime in 2014 or 2015.
See on venturebeat.com