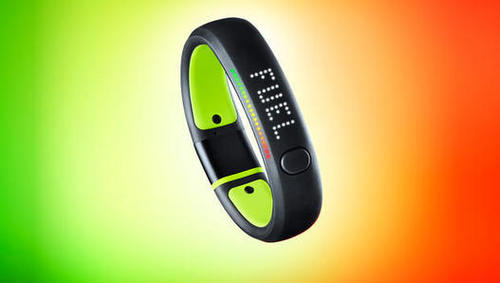 Over a year after Nike broke ground with their dead-simple FuelBand it's issued a second-generation model that tasks the user with correcting its…
Out of the box, Nike's announcement yesterday about the new Nike+FuelBand SE ($149 and available in November) suggests that the sporting giant has listened to and applied a year's worth of user feedback to its algorithm for a heightened user convenience. But in practice, it reads like a one step forward, two steps back move for wearable technology.
When Nike announced the original FuelBand early in 2012, the company sought to create a universal currency (NikeFuel) to track movement. A simple accelerometer embedded into the wristband gets compounded with algorithms that identify the type of activity the user is engaged in. Your FuelBand knows when you're playing basketball and when you're taking the stairs, and puts a running total of your accumulated points smack dab on your wrist every day. The tallies are designed to motivate more movement.
See on www.fastcodesign.com
From Pharmaceutical Industry digital vision