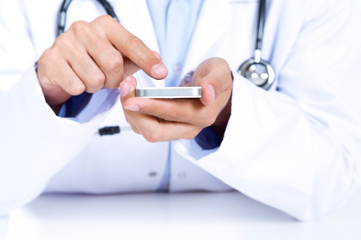 The excitement is not focused on the technology of medical apps itself, but what that technology can provide for our patients.
WHY THERE IS SUCH A FRENZY ABOUT MEDICAL APPS
Roll back the calendar just six short years and you encounter a pivotal period in world history, the "pre-iPhone era".  Perhaps statements such as this make you roll your eyes, but it is becoming increasingly difficult to ignore the influence of Apple on everything from how individuals approach daily tasks to how entire industries function.  There is little debate that Apple's success has had a stimulating affect on the global economy.  In fact, many have speculated that the recent release of the iPhone 5 will create a measureable boost in the US economic numbers for the 4th quarter of 2012 (as of this writing, no statistics have borne this out).  Yet while many areas of the economy have benefited from Apple's products and services, the sector poised for the largest growth over the next several years is the healthcare industry. PricewaterhouseCoopers recently issued a report estimating the future worth of the mobile health market at 23 billion US dollars by 2017.
To appreciate Apple's influence on the healthcare industry, you need to look no further than your local hospital.  Mobile computing applications ('apps') perform a myriad of functions such as assessing vital signs (i.e. blood pressure), performing abdominal ultrasound studies and delivering the latest research results to doctors at the patient's bedside.  One of the factors driving this growth is the medical communities enthusiasm toward the use of mobile apps in medicine.  Clinicians utilize smartphones (and therefore apps) at a higher rate than the general public. Physicians smartphone use ranges from 30-80%, depending on the sources (Buijink, Evidence Based Medicine, 2012; Franko, J Med System, 2012; Manhattan Research Group, Epocrates) and nurses and physicians assistant use ranges from 31-71%. Given the ability of mobile computing to improve the efficiency and quality of healthcare delivery, it's no wonder why clinicians are excited about medical apps.
See on medicalappjournal.com