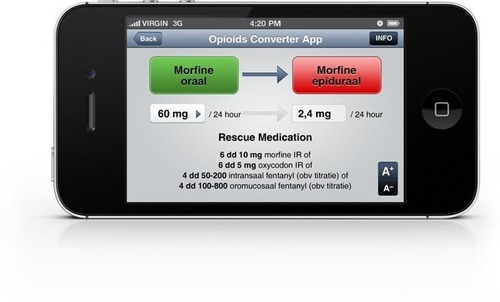 The quick pace of mobile technology, coupled with a broad worldwide penetration of smartphones, has effectively transformed Healthcare into a new entity called mHealth.  
In 2012, the number of medical application users will reach 247 million, which is more than double the 124 million users who downloaded medical applications in 2011.
Global revenue from mHealth apps grew from 140 million in 2010 to 1.3 billion in 2012, and continues to progress on an upward curve.
Why is mHealth so commercially successful, and what factors contribute to this economic success story? Please read on for several examples based on Migrate2Mobile's (www.migrate2mobile.com) recent development experience that outline some of the reasons behind the explosion in mHealth's success.
Medication schedule management
Cancer treatment is a very complex and painful process demanding the highest level of accuracy from both physician and patient. And it is also an area where mobile technology can assist with treatment. Regular smartphones can be converted into effective medication schedule managers. This involves a straightforward process; simply select your cancer type and treatment plan, point to a start date, and make sure your device is in close proximity in order to see/hear reminders and notifications. Either patient or caregiver may add additional days and times for further dosage if required.
The software also enables a user to mark each intake as "done" after receiving medication. This allows a user to share intake reports with their doctor at a later date either via e-mail or during personal meetings.
See on migrate2mobile.com