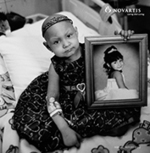 Novartis announces final agreement with Dr. Daniel Vasella
Basel, July 17, 2013 – The Novartis Board of Directors today announced a final agreement with its former Chairman, Dr. Daniel Vasella.
Since the Novartis Annual General Meeting (AGM), Dr. Daniel Vasella has provided certain transitional services, including select board mandates with subsidiaries of the company, to support the ad interim Chairman and the new Chairman who will assume office on August 1, 2013. For his services during this transition period, extending from the AGM on February 22, 2013, through October 31, 2013, Dr. Vasella will receive cash of CHF 2.7 million, and 31,724 unrestricted shares as of October 31, 2013 (the current market value of the shares is approximately CHF 2.2 million).
Dr. Vasella will subsequently be available to the company, at the company's request and discretion, to provide specific consulting services, such as the coaching of high potential associates of Novartis and speeches at key Novartis events. This consulting agreement is effective as of November 1, 2013, through the end of 2016. Dr. Vasella will be compensated at a rate of USD 25,000 per consulting day, with an annual guaranteed minimum fee of USD 250,000, for each of the calendar years 2014, 2015 and 2016.
See on www.novartis.com